I have been pretty dormant for the last couple of weeks; finishing up classes and getting over sicknesses all at the same time-terrible combination!! Anyway this post has been loooooong overdue and since I recently obtained their new EP I figured now was as good a time as ever.
Heaven in Her Arms have got to be one of my favorite bands to date. I first heard them a couple of years ago thanks to
Denovali Records
and just fell in love with their raw asian screamo. These guys formed in 2005 and have been releasing new music just about every year since then. They've had a total of five releases and have worked with
Ape Must Not Kill Ape
and their own independent label,
Liberation of Butterfly
. Though these guys have gone through some interesting changes (as you will note if you listen to the albums) they have kept true to that Envy kind of feel. For example, in their most notable album; Erosion of the Black Speckle, they have a lot of Japanese monologues-which I can't understand-that build into a HUGE explosion of emotion and force. However, they do have plenty of tracks where it's just really nice instrumental breaks that draw you even deeper into their music.
Sometime around February they released their new EP in Japan, Duplex-Coated Obstruction which is a four songs that show just how far this bands come. It took me quite some time to get it but it was well worth the wait so I feel it's necessary to share with you guys.
Check out this sweet video from their Euro Tour in '07 with
Daitro
; they're playing Intersection Arrangement/Iron Wine and A Canary from their full length Erosion:
Heaven In Her Arms-Duplex-Coated Obstruction (2009)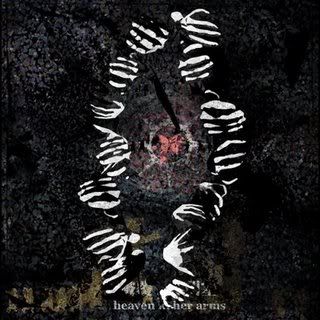 Heaven in Her Arms-Erosion of the Black Speckle (2007)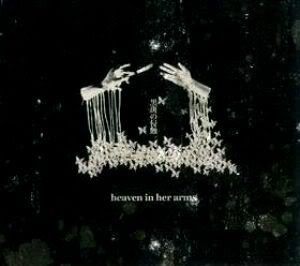 Heaven In Her Arms-Ep (2006)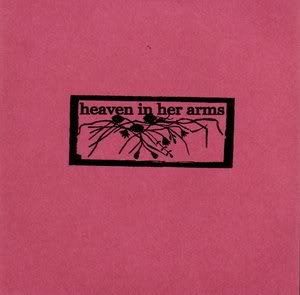 Heaven in Her Arms-Demo (2005)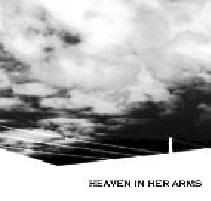 Heaven in Her Arms Myspace
Heaven in Her Arms Last.fm